Welcome to the IRIDIA TAM git repository!
This git repository contains all the material required to reproduce the IRIDIA TAM. For more information about the purpose of the TAM, please see the relevant publications:
Technical report: A. Brutschy: The IRIDIA TAM: A Device for Task Abstraction for the E-Puck Robot. IRIDIA, CoDe, Université Libre de Bruxelles, Brussels, Belgium, Technical Report TR/IRIDIA/2010-015.
Journal paper: submitted to the international journal of Swarm Intelligence
Supplementary online material to the technical report and the paper: http://iridia.ulb.ac.be/supp/IridiaSupp2012-002/index.html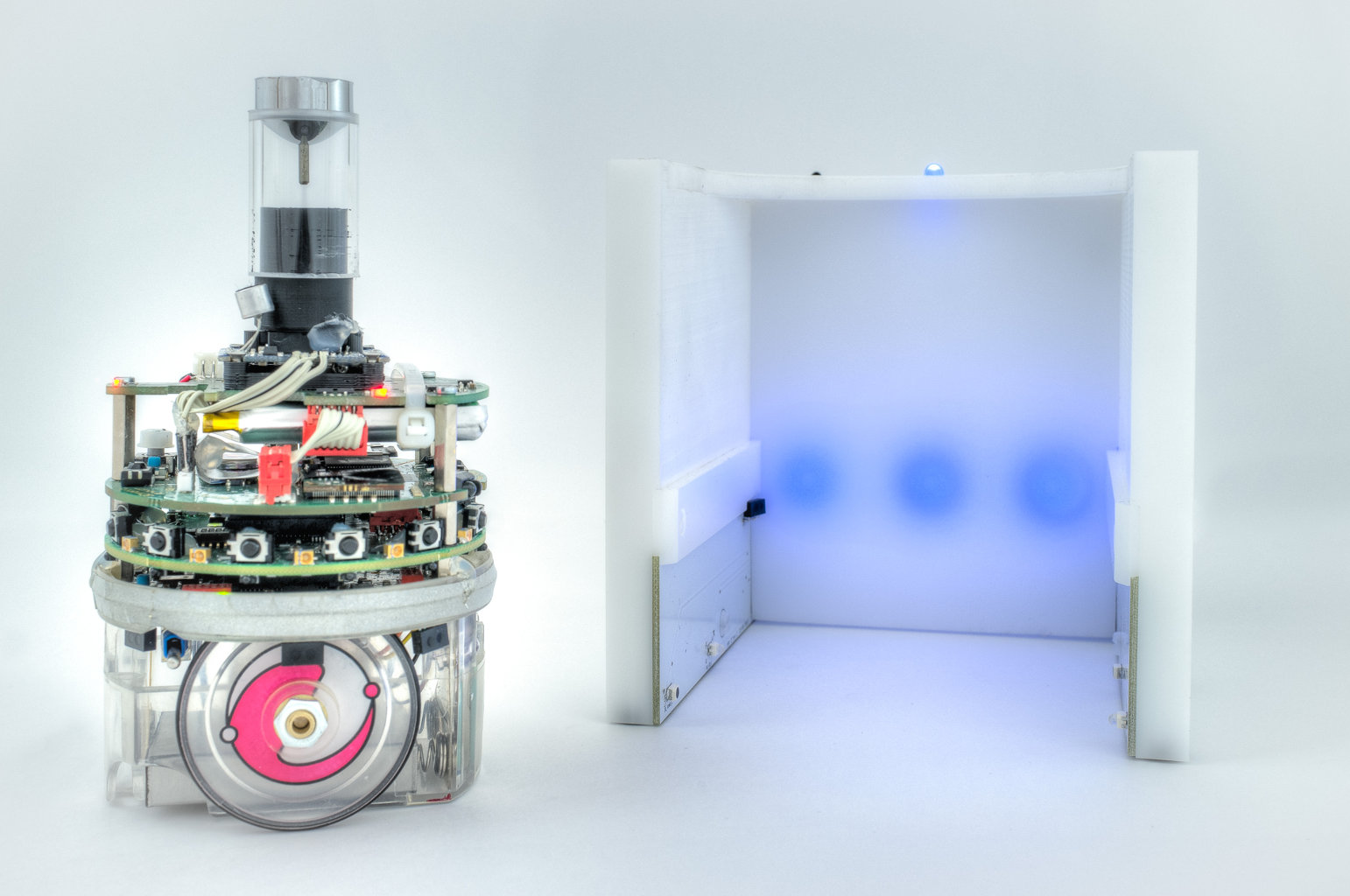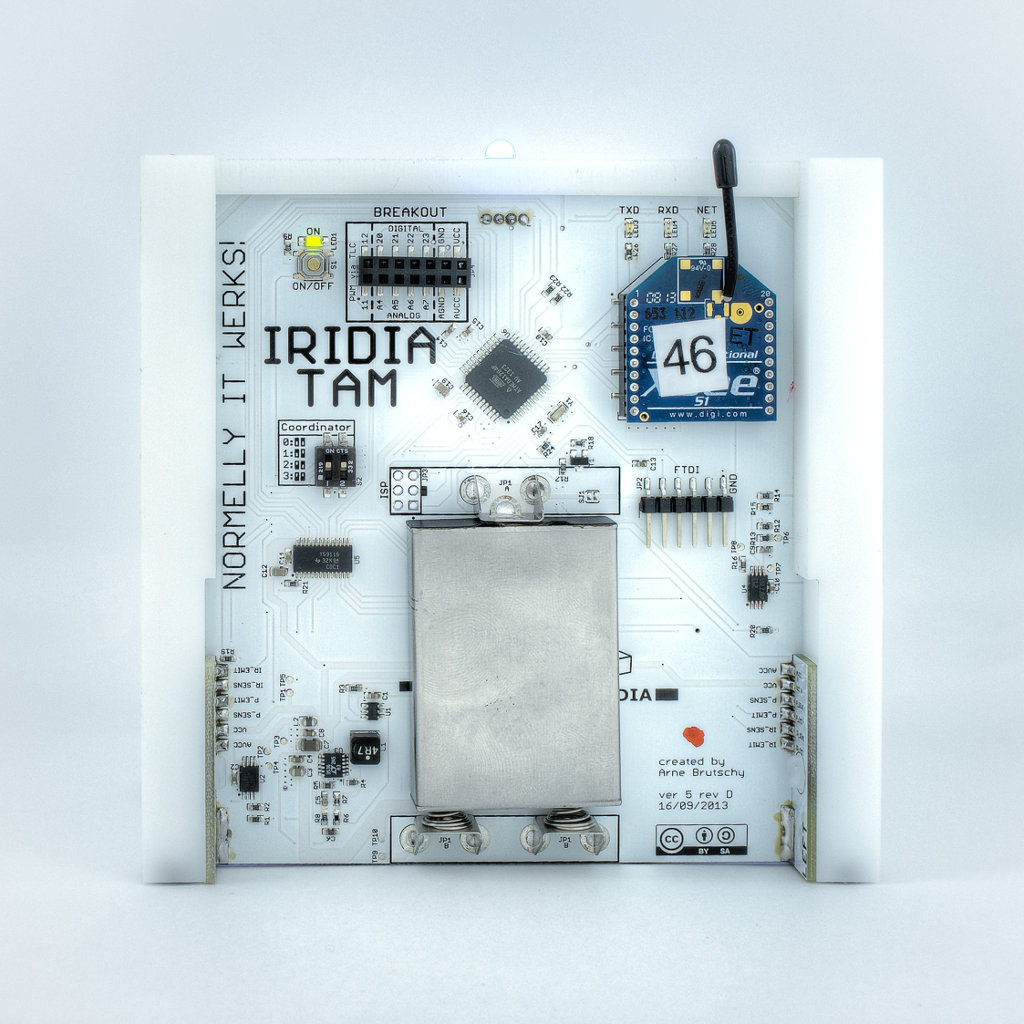 Getting the TAM
In order to download the material, click on the buttons on the right (download as .zip or .tar.gz file). Alternatively, you can clone the git repository by executing the following command:
$ cd where_you_want_to_save_the_repository
$ git clone https://github.com/arnuschky/iridia-tam.git
$ cd iridia-tam

Authors and Contributors
The principal author of the IRIDIA TAM is Arne Brutschy. The author would like to thank everyone that contributed towards the design, test and publishing of the TAM. In alphabetical order:
Anthony Antoun
Nadir Baiboun
Mauro Birattari
Manuele Brambilla
Manuel Castillo Cagigal
Antal Decugnière
Marco Dorigo
Gianpiero Francesca
Marco Frison
Lorenzo Garattoni
Alvaro Gutièrrez
Simon Lefort
Giovanni Pini
Nam-Luc Tran
Furthermore, the author would like to everybody that helped with the assembly of the final TAM.
Contact
If you have questions regarding the IRIDIA TAM, our you want to use or cite the TAM in one of your publications, please contact Arne Brutschy: arne.brutschy@ulb.ac.be